Dutch Forestry Commission uses Roots Reset to control Japanese knotweed
Soilwise has applied its Roots Reset method for the control of Japanese knotweed by order of Staatsbosbeheer (the Dutch Forestry Commission). This took place in the autumn of 2021 in the nature reserve "National Park De Maasduinen". The method was carried out in cooperation with the landscaping contractor van Stipdonk Landschapsinrichting. L1 visited the Roots Reset together with forester Andy Liebrand of Staatsbosbeheer. One of our colleagues was interviewed by the regional broadcaster.
"Japanese knotweed can still be stopped by controlling it"
Threat to biodiversity
The exotic plant, with its enormous vigour and large, dense foliage, is displacing other native plants in the countryside and thus poses a threat to biodiversity. Whereas in other places in the country the plant is already completely overgrown, in the Bergerbos in Limburg it can still be stopped by this very effective method of Soilwise. During the implementation of the Roots Reset treatment the hands-on team of Soilwise provided guidance and instruction on location. Step by step the green contractor
van Stipdonk Landschapsinrichting
was taken along in the process.
New planting
Both locations are situated along walking and cycling paths, which makes it important to screen the whole area extra carefully. The treated areas are protected with various covers and fences. After the Roots Reset treatment, the soil can be used again immediately and the treated areas are sown with a natural herb mixture.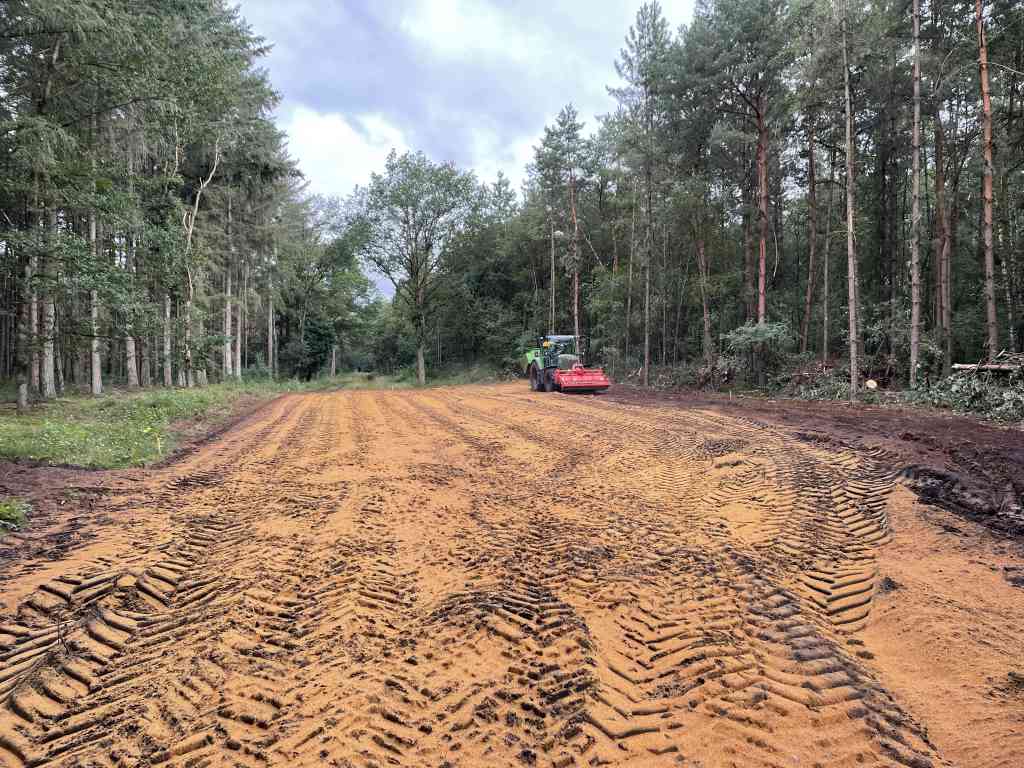 The CleaRoot granulate is spread out and ready to be milled in.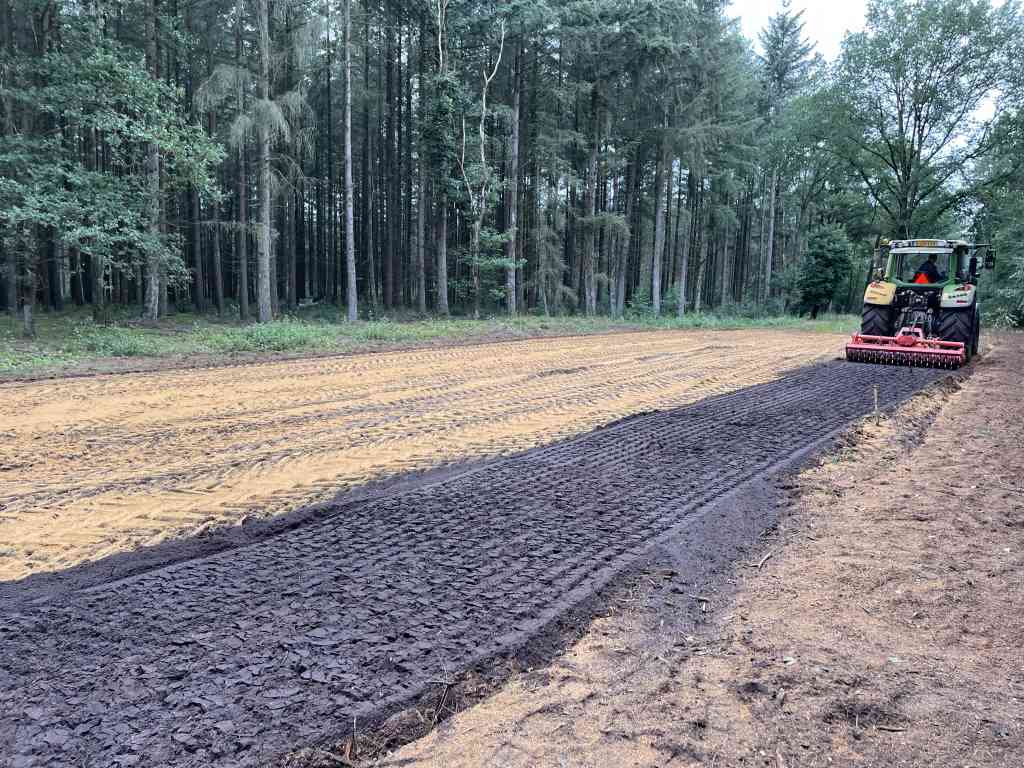 Grinding the CleaRoot granulate with a milling machine in De Maasduinen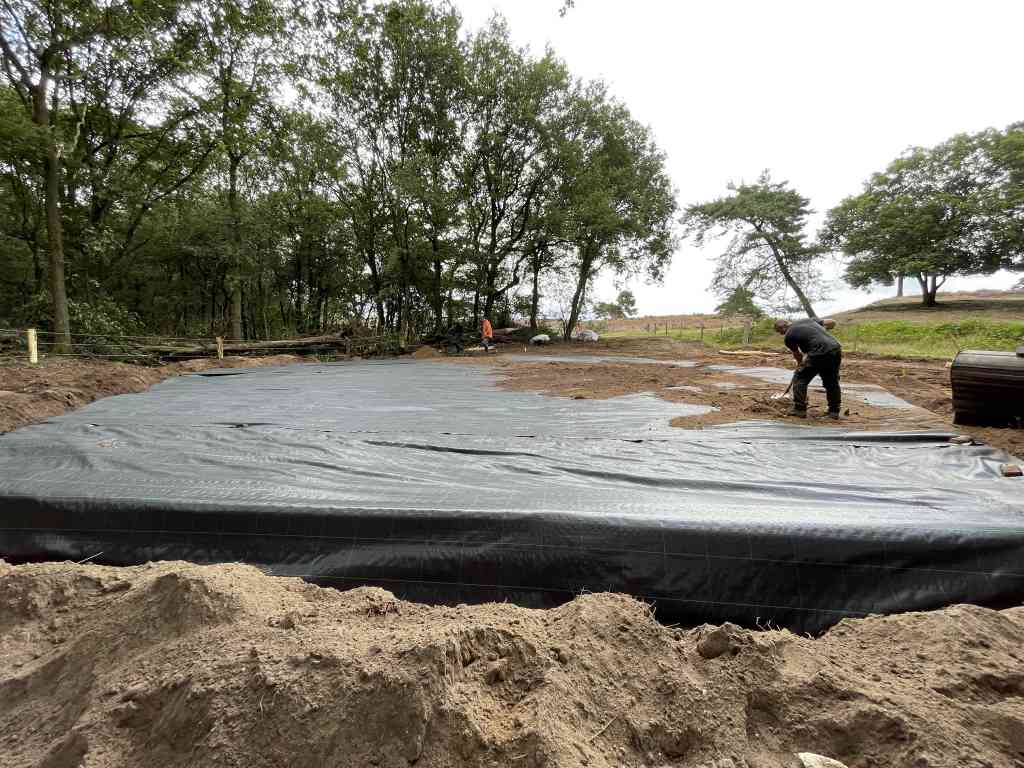 The oxygen-proof membrane and root canvas are in place; this location is ready for a treatment with Roots Reset
Curious about the possibilities for applying Roots Reset? Please contact us.